Heritage Glen
A day at our course is intended to be one that people of all ages will enjoy. For this reason we have some simple policies to ensure that every player gets the Heritage Glen experience that they deserve.
Cart Policy
Walking is permitted except during tournament play. Carts are permitted into all fairways except Par 3's. Carts should be kept a minimum of 30 feet away from all tee and green surfaces, and away from bunker edges.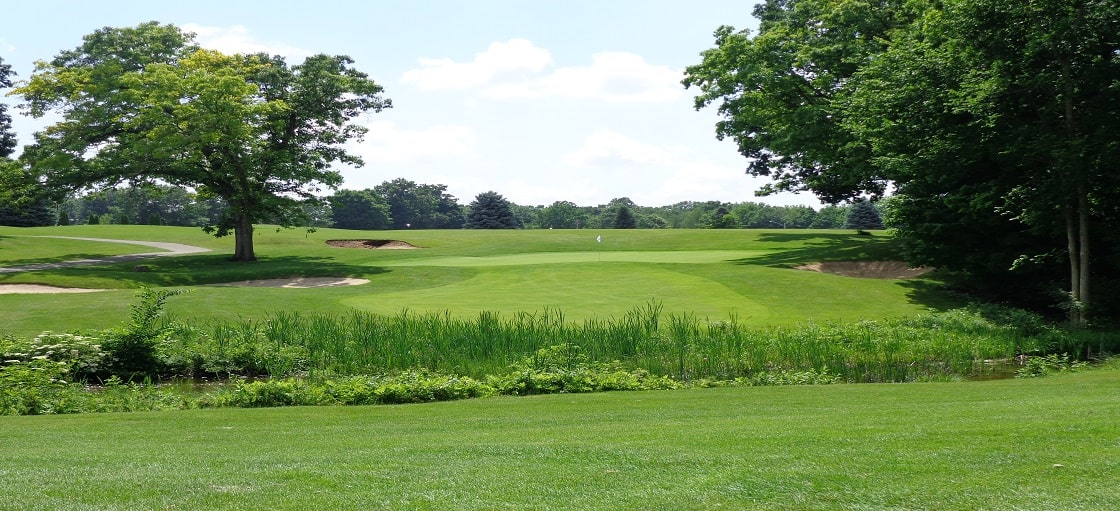 Hole Jumping
Hole jumping is not allowed. 
Dress Code
We prefer traditional golf dress policies but will not discourage golfers from wearing whatever makes them comfortable within appropriate parameters. Example of inappropriate attire includes tank tops (men), gym shorts and cutoffs. Tennis shoes are acceptable, metal spikes are not allowed.
Pace of Play
In order to be fair to all players on the course at any one time, we have set pace of play at 4.5 hours for 18 holes. This is a maximum recommendation and we encourage a faster pace. Should a group be consistently out of position the group may be required to skip a hole(s) to gain proper position.
Additional Regulations
Pricing:  all published prices are subject to change without notice and do not include state and local taxes.
Rain Policy: The golf course does not close due to inclement weather unless a Club manager or professional deem the course unplayable. Players are responsible for full payment, regardless of weather, unless the course is closed. We will work diligently with coordinators and players to make the very best decision possible. If rain checks are given we will return credit in an amount based on the number of holes played.
Individual Reservation & Cancellation Policy: Tee times may be made up to 7 days in advance (groups of 12 or more may receive confirmation up to 30 days in advance and will be held with a valid credit card). Notice of cancellation must we received 24 hours in advance of scheduled tee time. For consecutive tee times we will require a major valid credit card to hold the reservation. If we do not receive a 24 hour cancellation we will charge the credit card $25 for each player spot reserved. We will, however, provide a credit in the form of a gift card for the same amount charged.
Warranties on Merchandise: Heritage Glen will honor all manufacturers warranties on merchandise sold through the Heritage Glen Pro Shop. Other than manufacturers defects, all sales are final.
Conduct: Heritage Glen is, in every sense of the word, a family-friendly facility. Profanity, lewd behavior or behavior that is deemed by management to be contrary to the values of the club, its members and guests will not be tolerated. Management reserves the right to remove from the premises any person or persons conducting themselves in a manner detrimental to the character of the club.
Physical Injury: Players are responsible and liable for any physical injury inflicted on another player, person, guest while engaged in activities at Heritage Glen.
Loss or Damage Waiver: Guest/client agrees to hold the Club harmless for damages to persons or property or lost or stolen items. Guests liable for damages to persons, agents, and property of the Club and neighboring properties.
Property Damage & Trespassing: Players are responsible for any damages they may inflict on the course, greens, carts, and surrounding properties. Players are not allowed to hit balls from out of bounds areas or to trespass onto private properties surrounding the course.
Tournaments (Groups of 16 or more):
All TOURNAMENT & GROUP RATES include green fees, golf carts, personalized golf cart signs, scorecards, welcome letters, event scoring, proximity markers, and may include between $5 and $25 per player merchandise credit to be used in the golf shop or in the form of gift certificates depending on the package. Group Clinics and Putting Contests are available for an additional cost.
Exact player count must be made 15 days prior to the date of play. Shotgun starts must have a minimum of 72 confirmed players. A minimum of 120 confirmed players is needed for a group to occupy the entire golf course. 72 player shotguns will be allocated half of the golf course or 9 holes. Full payment is required on confirmed player count. Groups of 36-72 may utilize a modified shotgun (we will have other play at the same time) upon approval.
Complete cancellation of event must be made 30 days prior to the event. Rental clubs must reserved 2 weeks in advance.
The golf courses do not close due to inclement weather. Unless management deems the course unplayable, the signee shall be responsible for full payment, regardless of weather.
No food or beverage may be brought onto the premises. Food and beverage options are available through the Club.
Deposits are non-refundable thirty days prior to the event. Checks, Visa, MasterCard, or Amex are accepted.
All fees and purchases must be paid in full on the date of the event. Separate player payments will not be accepted unless arrangements are made prior to the event.
Please contact Jerry Blaisdell to book your event or for further inquiries. You can also go to our Outing Request Page and fill out a form.
Contact
Phone: (269) 657-2777
Fax: (269) 657-2533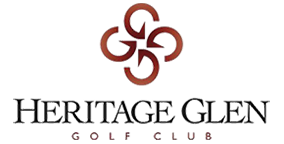 Location
29795 Heritage Lane,
Paw Paw, MI 49079