To our valued customers:
Hello everyone again! We are sad to say that we are being forced to shutdown again until April 13th.
The governor announced "golf course clarifications" today and under that order we must close.
Thank you to everyone who showed up and played today for a quick round and did so in safe manner, we appreciate you!
With that being said, hopefully we will see you in a few short weeks for an official opening. We will update you as we get info!
Feel free to continue calling/emailing us with your questions! Thanks again!
Where the woods meet the fairways
Heritage Glen, built in the mid 1990s, has long been acclaimed as one of Michigan's most scenic courses, set in a well-forested setting in the heart of the state's wine country.
Architect Jerry Matthews has used this landscape to great advantage, creating intriguing holes with a great amount of variety and opportunities for golfers of all levels to test their skills.
A championship course that also offers great scenery along the way. On some holes, thick with pines, you'll feel as if you're in the Northwoods; on others, wide open fairways have a taste of Scottish links design.

Stay up to date. Join our E-Club.
Contact
Phone: (269) 657-2777
Fax: (269) 657-2533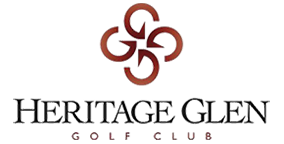 Location
29795 Heritage Lane,
Paw Paw, MI 49079